About us
There are three refuge centres for women under the operation of Po Leung Kuk, namely Sunrise Court, Wai On Home for Women and Dawn Court, providing totally 150 service quota of safe temporary accommodation for women and their children in face of domestic violence or serious personal or family crisis who can leave the source of stress and violent environment to resolve immediate crisis. Professional services are also offered to assist them in handling emotional distress and in enhancing their problem-solving abilities.
Services
A 24-hour Women Hotline and short-term accommodation service are provided.
During the accommodation, social workers in the centres would have in-depth understanding of the needs of every resident and help to set up safety plans and resolutions with the aim to respect women's value and restore their autonomy in life.
Besides, child services are also provided to adapt women and their children to the changes in life and minimize the impact of domestic violence.
Comprising of registered social workers and clinical psychologist, our professional team provide crisis assessment, case and group counselling, psychology assessment and other personal development activities.
For further details of our services, you are welcome to refer to the introduction and video clip as follows.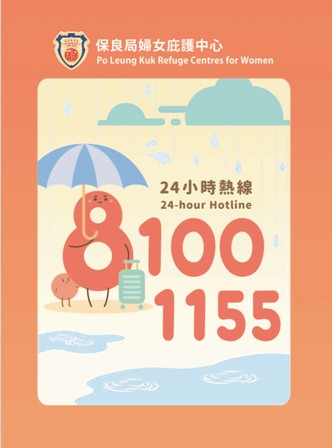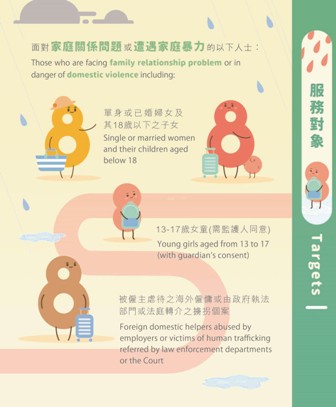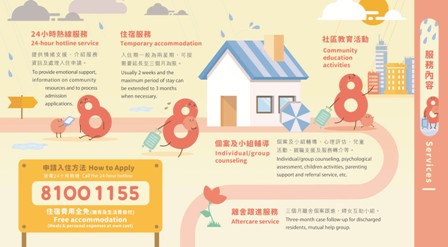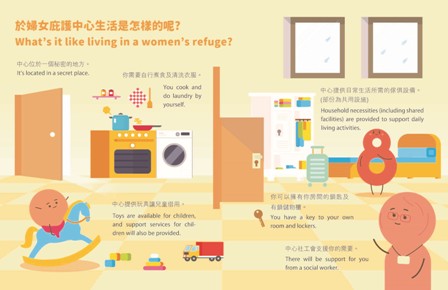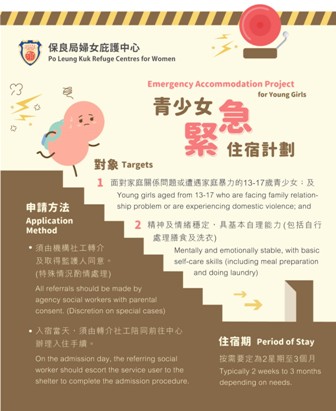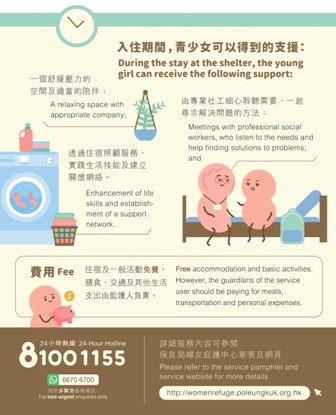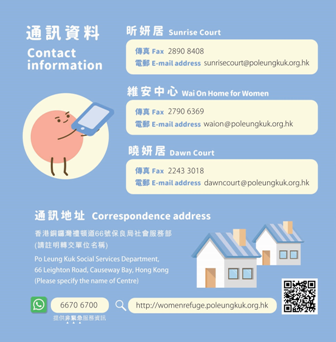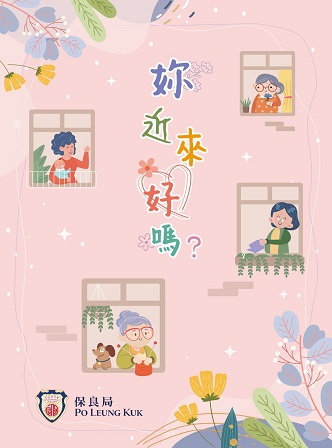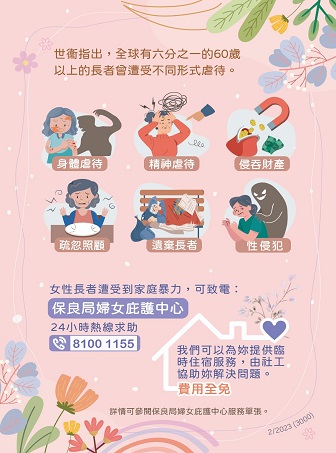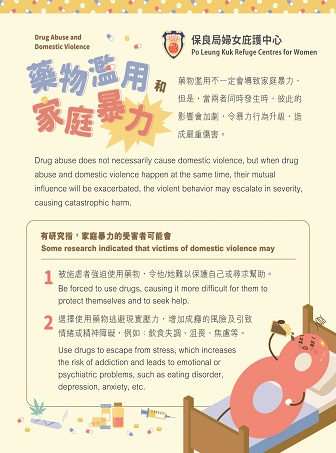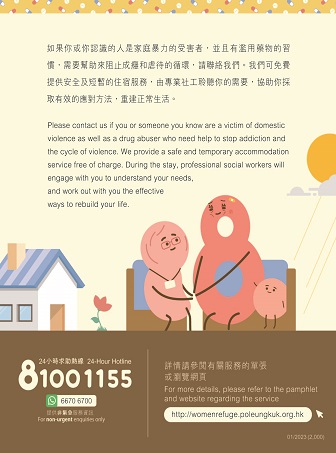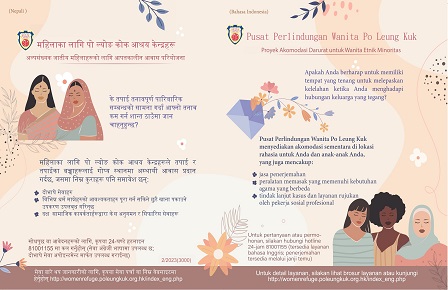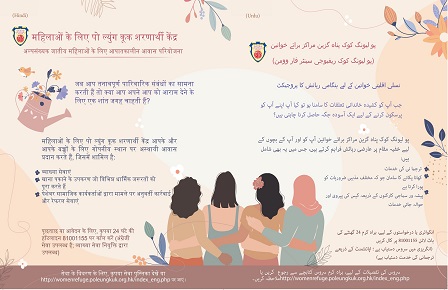 Service leaflet
Service Leaflet(Other Languages)
Service Leaflet - Young Women (Other Languages)
Service video
Application Procedures
Needy women can dial our 24-hour Hotline or through referrals by Social Welfare Department, non-governmental organizations, hospitals, governmental law enforcement agencies.
Contact Us

24-hour hotline: 8100 1155
WhatsApp(For non-urgent enquiries only)︰6670 6700
Correspondence address:
Po Leung Kuk Social Services Department, 66 Leighton Road, Causeway Bay, Hong Kong (Please specify the name of Centre)
Last revision date: April 2023